Here you can find news about related projects and anything else the blinks or flashes. Anyone who has something to contribute that fits this topic, feel free to post it here. News related to projects of the BlinkenArea itself will mostly not be posted here as well, for these please look at the WebChanges. There all changes to the wiki are listed.
pong.mythos - update
You can download pictures at: http://st.blinkenarea.org/pong.mythos/ or at flickr. The blogosphere published some articles about the exhibition, google helps you to find it.
Artificial Glowflys
In February 2006 the magazin Spiegel announced, that in Tsukuba Japanese researchers presented the prototype of an three-dimensional display. Points of plasma are produced with several lasers in the air.
Pong.mythos – A game and it's history
On 10.02.2006 at 6 PM the exposition pong.mythos will open in Württembergischen Kunstverein at Schlossplatz 2 in Stuttgart. Regarding the theme "A ball, two rackets, a field and our life in a digital world" there will be some exhibits from Germany, Netherlands, Slovenia, France, USA, England, Australia, Austria, Finland and Canada until 30.04.2006. Also two blinking projects are visible. Project BlinkenLights is represented with a 11-minute documentation video. From BlinkenArea the project LittleLights will be exhibited, which can be called by mobile phone to play Pong on it. On Friday the 10th Febrary at 11 AM a press tour will take place and on Saturday at 1:00 PM there will be an exposition tour with the artists. During the regular running time the exposition is open on Tuesday and from Thursday to Sunday in each case between 11 AM and 6 PM and on Wednesday between 11 AM and 8 PM. Entrance is about 5 ¤ or 3 ¤ reduced. After the premiere in Stuttgart the exposition will be in Leipzig from 23.8. to 27.8.2006 on the Games Convention and from 17.8. to 16.9.2007 at the Kornhausforum in Bern.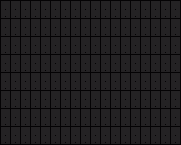 Blinkenlights in Berlin for the 4th time
After Blinkenlights [1], Blinkenlights reloaded [2] and Blinken-Lite [3] now Instant Blinkenlights [4] went to work at 12.10.2005 for two weeks in line with the "Festival of Lights". The installation is monochrome like the first one was in 2001. By phone on 0190-987654* you can play Pong again and Blinkenlights-movies can be sent at contact@blinkenlights*-r-e-m-o-v-e-*.de. You can create the movies by using Blinkenpaint [5] or Blimp [6] and send them in bml-format. The Loveletters functionality isn't available this time cause we couldn't spend time on it.
If you won't be in Berlin and anyway want to dare a live look at, you can surf at the webcam of Berlin-Online [7]. Between 7 PM and 7 AM the installation is activated. Who wants to see the movies intimately can visualise the current mcuf-stream of proxy.blinkenlights.de port: 4242 on one's screen or blinken project. Here are a view possibilities: Linux, Unix, MacOS:
blinkensim hdl-320x240 proxy.blinkenlights.de
or
blinkensim-aa hdl2-320x240 proxy.blinkenlights.de 4242
or for the console:
./aablinkensim.pl proxy.blinkenlights.de 4242
Windows:
http://www.blinkenlights.de/
[2]
http://www.blinkenlights.de/reloaded
[3a]
http://fiedel.dyndns.org/blinken-lite/
[3b]
http://tim.geekheim.de/2004/10/03/...
[4a]
http://tim.geekheim.de/2005/10/11/...
[4b]
http://weblogs.digital.udk-berlin.de/tim/...
[5]
http://www.blinkenpaint.de/
[6]
http://1stein.blinkenarea.org/Blimp/
[7]
http://www.berlin.de/webcams/.html/alex.html
* 1,24 ¤ per minute out of German conventional telephone network – gains benefit the project.
Exposition of ARCADEmaxi at the Nacht der Bibliotheken
In the context of the "Lange Nacht der Bibliotheken" in Duesseldorf, ArcadeMaxi will be on display. Next to other light objects and performances, it can be seen in the Fachbibliothek Technik/Gestaltung of the Fachhochschule Düsseldorf. Presumably, it will also be possible (from time to time) to test the games Pacman, Tetris and Pong.
Because everything was planned very rapidly, it is not contained in the official program that can be found at
http://www.bibl.fh-duesseldorf.de/lanabi2005/
.
Disco Dance Floor
| | |
| --- | --- |
| In Cambrisge, approx. 40 students built a 12 square meter dancefloor for the "Bad Ideas Competition 2005" in less than 9 days. This competition is hold by the East Campus of the Massachusetts Institute of Technology every year. The dancefloor consists of 512 pixels with 3 LEDs each, resulting in 4096 possible colors and a resolution of 32x16 pixels. An Atmel microcontroller gets the data by USB and sends it to the 8 LED driver PCBs which are connected to 64 pixels each. Interactivity is added by using pressure sensors, but the patterns are also controllable by XMMS with a special plugin. In addition, a mathlab script is available to reformat certain mathematical functions to be usable with the dancefloor software. Some of those Mathlab-generated patterns can be seen in the demo videos. Currently, games like Tetris, Twister or Dance Dance Revolution are being worked on. Unfortunately, no schematics, layouts or software are available as it is thought about the project becoming commercial. Maybe you can buy a dancefloor like this in a few years. The cost of the prototype was about 2500 US dollar, which is 1935 Eur (April 2005). | DDF website |
BlinkenLights Clone in 1:87 scale
At the scale model railway exhibition in Hamburg, there's a working BlinkenLights clone true to original (but, AFAIK, just the movies, no telephone interface). My photos and videos from there are available at http://photo.astrastudio.de/album08.
BlinkenArea press kit
On the 21C3, the BlinkenArea published a press kit for the first time ever. You can download the improved version 0.2 at BlinkenAreaPress.
Blinkenlights Clone TowerTalk
| | |
| --- | --- |
| | On October 10th 2004 a Blinkenlights-Clone called TowerTalk has been started on the Swisscom Tower in Bern, Switzerland. The installation has a resolution of 12 floors with 16 gray-scale capable windows. Viewers have the possibility to trigger animations and more than 50 greeting messages by SMS. Technical details of the installation are not documented, except that it is controlled by Steering-Boxes which each control 8 lamps which themselves get controlled via USB using software written in Java running on a Linux PC. |
Blinkenlights light or Blinken-Lite
The "Haus des Lehrers" in Berlin resumed its blinking since october 2nd 2004. The installation there is purely static, only the "Blinking Heart" is shown. So only the lamps used for displaying the Heart have been installed. Unfortunately, the installation hat to be torn down again after only two days, thus the complete BlinkenLights installation could not be finished. Pictures of the binary house occupancy in 9 hours.
Blinkaholican Camp
This year for the first time the BlinkenArea organizes the Chaos Blinkaholican Camp with workshops and real life soldering irons!
BlinkOS on Linuxdays in Graz
Within the Grazer Linuxtage (linuxdays in Graz) we, Georg and Rene, show how to develop and implement an operating system, using BlinkOS as an example. See http://www.linuxtage.at/?id=43
All Your Base Are Belong To Us
Wiki has been moved to a new site
The Wiki moved to the new domain blinkenarea.org and thus to a new, faster server.
20th Chaos Communication Congress
The BlinkenArea was the glowing heart of the 20C3. Information are available here in the Wiki at the ChaosCommunicationCongress pages or directly in the 20C3 Wiki [1].
[1]
https://wiki.ccc.de/bin/view/Congress2003/BlinkenAreaEnglish
23.09.2003 BIX
It took over two years of work to complete the BIX [1] installation at the Kunsthaus Graz in Austria.
source: [1]
http://www.bix.at/
20.09.2003 "Kölnturm" [cologne tower] is blinking
The Kölnturm [1] is shining in a new light. Already since April it has got a new permanent lighting system installation [2].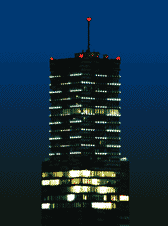 sources: [1]
http://www.koelnturm.de/
[2]
http://www.koelnturm.de/de/koeln_turm_im_licht.php
16.09.2003 blinking memory
Corsairs is offering memory with a module to feature built-in LEDs to show real-time memory activity [1]. This was especially designed to appeal to modders and gamers, because the memory is not only good-looking, it has also a double-sized aluminum heat sink and its guaranteed to be overclockable to 500 Mhz. A short video of the flashing memory can be found at Corsairs website [1], too. Who wants to buy this funny memory has to dig deep in his pockets, because even the 512 MB DDR modules without LEDs are sold for 159 up to 199 Euro [2].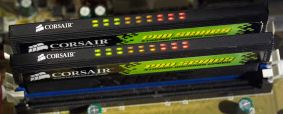 sources: [1]
http://www.corsairmicro.com/xms/pro.html
[2]
http://www.alternate.de/
[3]
http://tim.geekheim.de/